Pre-Letting Documentation: The Challenges For Tenants
Sep 06, 2021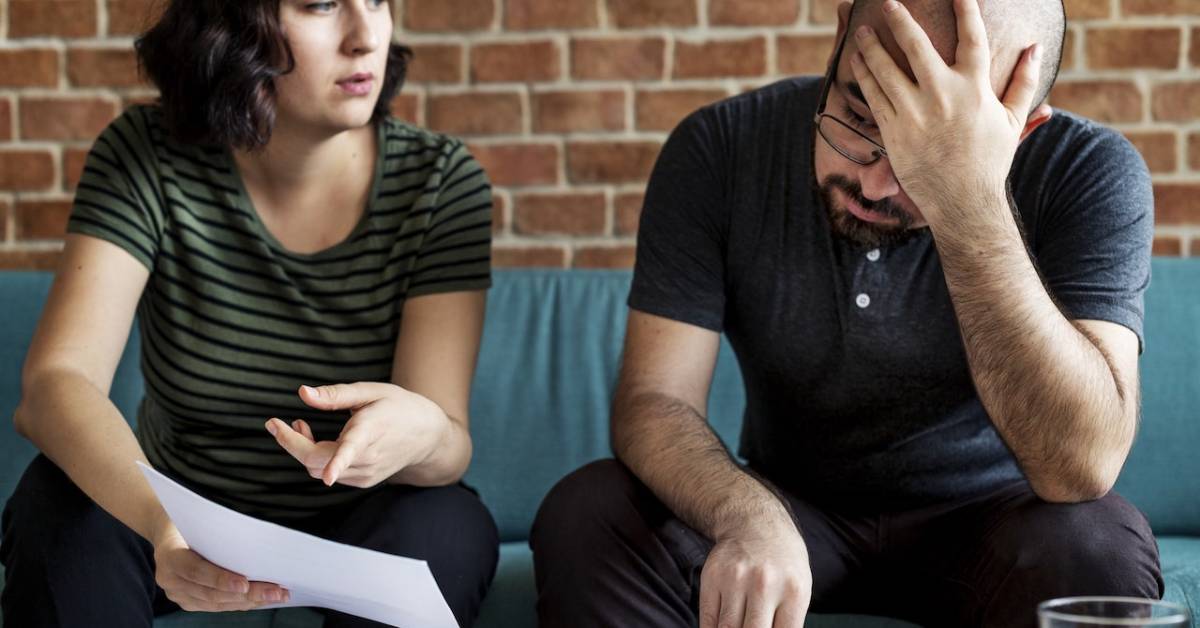 Tenants are finding wide variations in the documentation required during the letting process. Background checks are an important part of the process, but shouldn't there be an industry standard on collecting tenant information? Also, how can they be sure their information is being handled correctly? Indeed, these are concerns expressed on all sides.
Although it's a business transaction, the process of renting can feel very personal. Having a roof over our heads is a basic need, but having a home is much more than that. Because of this, the search for a place to settle (even for a short while) can be a surprisingly emotional experience.
Background Documentation
For a prospective tenant, paperwork adds an extra layer of worry.
Naturally, applicants have always been anxious about submitting references and financial details to a landlord or letting agent. What if they don't think I'm good enough? What if they don't believe I can afford it?
According to housing charity Threshold, the main documents requested include:
•
References from previous landlords and your employer
Despite these guidelines, it's interesting to note that in Ireland, there are no specific regulations covering the types of documentation requested of tenants.
A recent tenant survey by RentDodo highlights the lack of consistency across the sector. While most were asked to provide photo ID, PPS number, and references, other documents such as utility bills and payslips were requested less frequently. A small number of landlords requested more unusual items such as a letter from the Revenue Commissioners, while 5% of tenants were asked to submit other data (not covered by any of the usual expectations).
These differences naturally raise questions in a tenant's mind. What is my information being used for? Why does this landlord want to see my bank statements, when my previous one never did? How necessary is all of this?
Data Protection Concerns
Since the introduction of the EU's General Data Protection Regulation (GDPR) in 2018, we've all become more familiar with consent, cookies, and more. The issue of privacy is rearing its head in all areas of life, and there's a greater awareness than ever of dealing with data appropriately and sensitively.
But even before GDPR, concerns were being raised about the handling of personal information during the rental process.
Back in 2014, the Data Protection Commission (DPC) published a case study based on a complaint made by a prospective tenant. She was frustrated by the amount of personal information required by a particular letting agency when she was still just one of many applicants. Only one of the hopefuls would ultimately sign a tenancy agreement, so why the need for so many people to hand over sensitive information?
In most instances, the DPC found there were perfectly valid reasons for requesting the information once an applicant had been successful. However, they agreed that seeking personal data too early in the process was unnecessary. As a result, the letting agency was asked to stop.
Unfortunately, even with the arrival of GDPR, the practice often continues to this day. Rent Dodo's research discovered that 25% of subjects were asked for personal documentation before they'd even viewed a property. A further 13% were expected to present it at the viewing itself.
It's becoming clearer and clearer that there's a need for a greater understanding of GDPR and the rental process here in Ireland. More importantly, we need to explore how to make it work, for tenants, landlords, and letting agents alike.
GDPR Requirements
One of the first words we learn as children is "why". As humans, we have a desire to understand why some things happen and why other things are necessary.
At its core, GDPR aims to make sure there is a clear purpose for all data that is collected. When we understand why something is happening, we feel less vulnerable and more comfortable with the process.
The regulations require that if someone requests data, they must have a lawful reason for doing so. Six lawful bases are recognised as being acceptable:
1.
Consent (given by the individual providing the data)
2.
To carry out a contract
3.
To fulfil a legal obligation
4.
To protect a person's vital interests
5.
To complete a task undertaken in the public interest
6.
To protect the legitimate interests of the person/organisation/company receiving the data (however, this must be balanced with the other party's rights)
The DPC advises against landlords relying on consent alone as a basis for gathering information. A potential tenant is unlikely to feel able to refuse, and so doubt hangs over whether consent has been freely given.
Usually, most information requested can be placed in a category such as contract (e.g. tenant's name), legal obligation (e.g. PPS number to register with the Residential Tenancies Board), or legitimate interests (e.g. references to reassure a landlord).
But the regulations also state that only the minimum possible amount of information should be collected. There are also strict requirements for the storage and disposal of data.
RentDodo's research found that the majority (93%) of personal documentation was submitted either on paper or by email. Only 2% was submitted via a secure online system. Tenants are placing a lot of trust in their potential landlords/letting agents, yet only 27% felt confident that their information had been handled in a GDPR-compliant way.
A Practical Solution
Here at RentDodo, we understand these challenges from the perspective of tenants, landlords, and letting agents. Tenants feel vulnerable, while landlords and letting agents can feel overwhelmed by the level of responsibility placed upon them.
That's why our app acts as a secure portal to handle personal information in the correct way. It reassures tenants that their data is safe and relieves landlords and letting agents of their compliance headaches.
After creating an account, a tenant uploads their documentation once to receive their TenantCert. Letting agents can then view this (as necessary) for 30 days. To further ensure GDPR compliance, all users are reminded that personal data should only be accessed at the lease negotiation stage.
It's a straightforward means of streamlining the rental process and keeping all parties on the same page.
And in a process that's already stressful enough, a little extra reassurance and security can go a long way.

Rent easier with RentDodo.
RentDodo is made and hosted in Ireland.
Registered office: Broadmeadow Hall, Applewood, Swords, Co. Dublin. Company no.: 686534.
Stay up to date
Email address
Plesae send me RentDodo product updates (unsubscribed anytime)