How to avoid rental Scams
Dec 12, 2021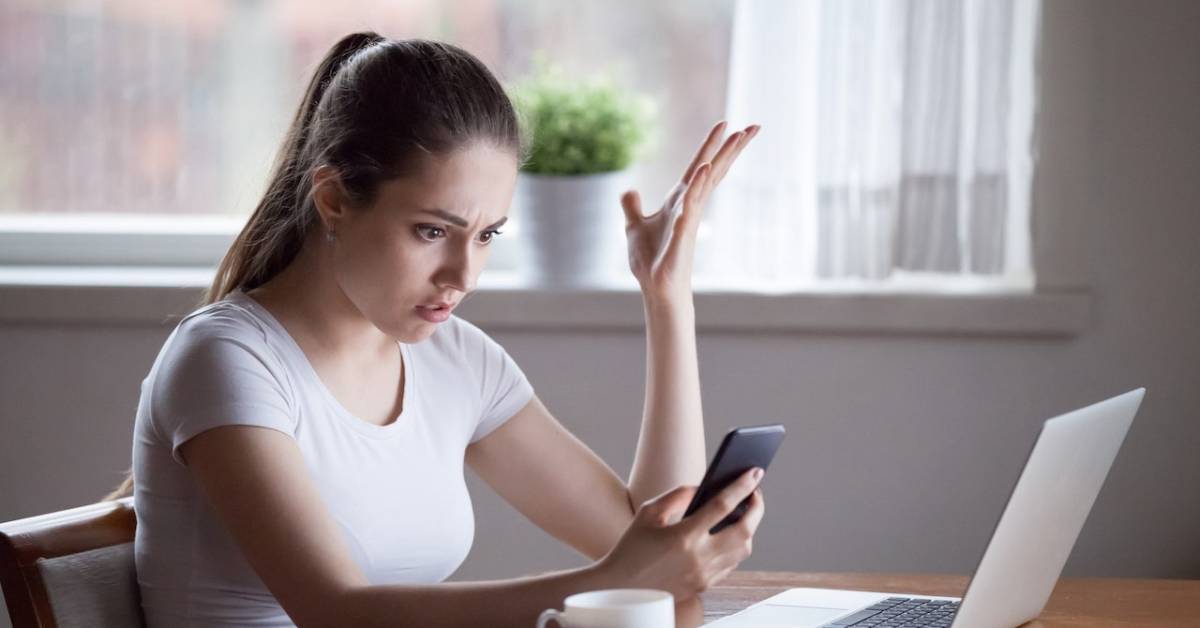 When looking for a property to rent, there are a lot of things to juggle. Sadly, it's becoming more and more necessary to use high levels of care and caution at the start of a tenancy. We examine some of the most common rental scams and how to protect yourself from falling victim to one.
How common are rental scams?
In August 2021, the Irish Independent reported that rental scams had accounted for the theft of €900,000 in the space of two years. Between February 2019 and May 2021, Gardaí received reports of a shocking 503 cases of rental fraud.
A high proportion of the victims were younger adults (72% were under the age of 35), with third-level students often being targeted as they searched for accommodation close to their colleges or universities.
COVID-19 restrictions caused a particular surge of fraud, as many landlords said they couldn't meet in person to facilitate a property viewing. While a lot of these situations may have been genuine, sadly many were not. They were simply attempts to extract money from potential tenants who had no way of knowing if the accommodation was actually available.
When there is a heightened demand for rental properties, scams are likely to rise correspondingly. Sadly, they will flourish when there are more people looking for less available accommodation.
How concerned should I be about rental scams?
For many of our daily transactions, the businesses we deal with have an established reputation. It's easy to find testimonials or to obtain details about their policies. But in the private rental sector, it's often tricky to be sure of who you are dealing with, especially if no agent is involved.
Of course, the majority of landlords are honest individuals who want to arrange a tenancy in a suitable manner. However, it's always good to be careful and take some basic precautions as outlined below. A genuine landlord will understand and respect your caution, while a fraud is likely to disappear once they realise you will not take risks.
What are the most common rental scams?
An Garda Síochána advise that this type of fraud falls into three main categories:
All these scams have a similar problem at their root: a lack of verified information. If you don't have full and accurate information about both the property and the landlord, you could be putting yourself at risk.
It's also good to be wary if you are being pushed to pay or make a decision quickly or urgently. In addition, if a prospective landlord doesn't ask for any form of identification or reference from you, it may be a warning sign that they're only interested in your money.
What can I do to protect myself from rental scams?
After reading all this, it would be easy to become disheartened in your property search. But by following some simple guidelines, you can lessen your chances of getting caught up in any form of scam.
1.
If possible, use a genuine, well-established rental agency. This provides you with the best possible security as you search for a rental property.
2.
Make sure the property is genuinely for let and meet the landlord there. It's important to visit and inspect the property in person. While you're there, try to make sure the landlord is who they say they are and ask to see proof of identification. This could be their passport, driving licence, or other form of photo ID. Don't worry about feeling cheeky. Once again, if they're genuine, they will understand your concerns.
3.
Before you pay your deposit, check that the key works and sign a valid rental agreement.
4.
Be careful how you pay your deposit. Never hand over cash or use electronic transfers. Instead the Gardaí recommend that you pay by cheque, bank draft or credit card. You could also place funds in escrow. Make sure to ask for and keep copies of receipts.
5.
Be careful who you pay. Don't hand over payment to anyone other than the actual landlord or letting agent.
6.
Be wary if something seems too good to be true. It usually is! As always, do your research and keep alert. You can check the Residential Tenancies Board's Rent Index to get a guide price for similar properties.
7.
Read about other people's experiences. Sometimes a personal story can help us understand things better than guidelines. Many people have shared their experiences of rental fraud in an attempt to warn others and prevent them from falling into the same trap. It's well worth reading some; you never know when one might help raise a red flag for you in future. A quick Google search for "rental scams Ireland" will give you a glimpse into some real-life situations.
I'm a Landlord. How can I reassure prospective tenants?
The most important thing is to be open and transparent from the start. By pre-empting the concerns a tenant might have, you will put them at their ease and pave the way for a positive renting relationship.
Organise an in-person viewing and offer to show your ID. You might consider showing proof of the tenancy being registered with the Residential Tenancies Board. Next, have a valid rental agreement ready to sign and allow the tenant to test the key. When it's time for the deposit to be paid, offer to accept payment by cheque, bank draft, credit card or in escrow. Provide receipts of all transactions.
What should I do if I think I've been the victim of a rental scam?
If you think you've been scammed, make sure to contact your local Garda station straight away. If you've lost money, it's also wise to get in touch with your bank.
Once you've done that, you might consider contacting Threshold, Ireland's housing charity. Although they can't help you get your money back or catch a scammer, they can spread the word so others don't get scammed too.
Where can I find out more?
For more information, check out the following resources:

Taking the hassle out of renting for everyone.
RentDodo is made and hosted in Ireland. Registered office: Broadmeadow Hall, Applewood, Swords, Co. Dublin. Company no.: 686534.
Stay up to date
Email address
Yes, send me RentDodo news and updates (unsubscribe anytime)