RentDodo, taking the

hassle out of renting!
Renting can be a difficult process. RentDodo is here to help. When your agent shares the RentDodo property link, you know you can apply easily and securely. Sign up today and get ready to rent.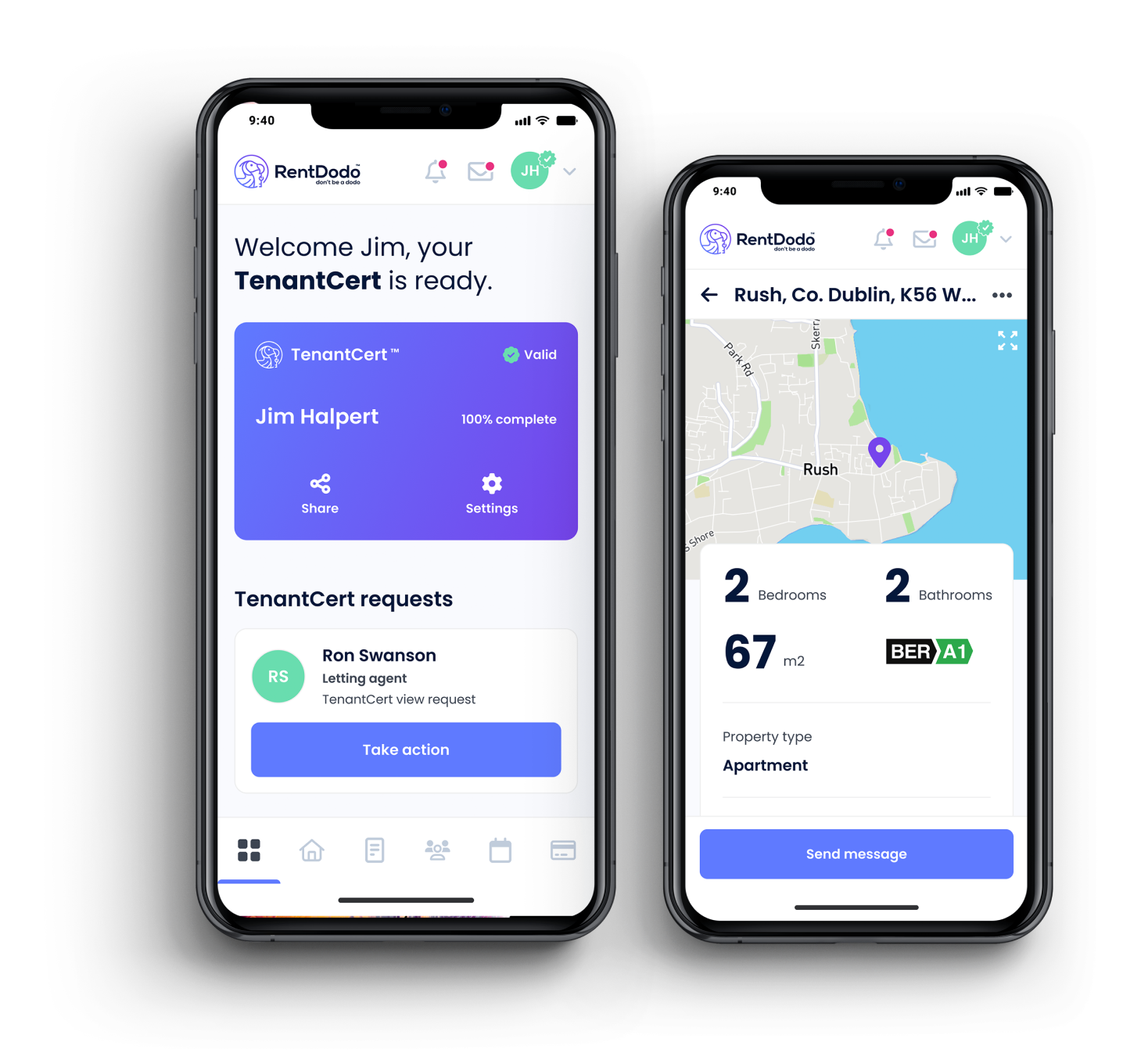 Apply for properties with ease
When you see an agent accepting RentDodo applications, go to the unique property link and click apply to start the process.
TenantCert
Jim Halpert
Complete your TenantCert
Stop wasting time sending endless emails with sensitive attachments. With TenantCert you only need to upload your data once.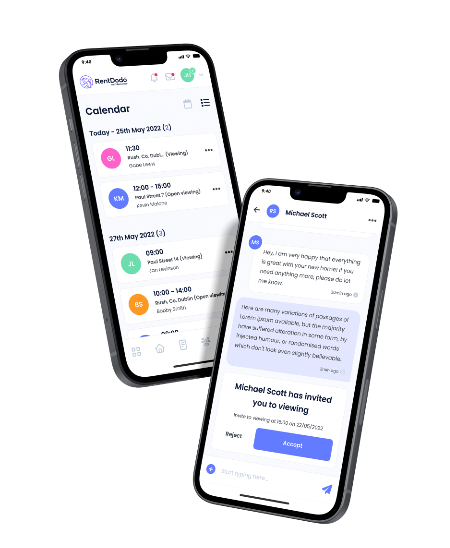 Securely share personal info
TenantCert gives you more control over your data when applying to rent a property. Using RentDodo to verify your personal info is safer than email.
Benefits for users
RentDodo is the secure way to share your pre-letting personal info
Save time by only completing your TenantCert once
Manage your rental journey on one platform
Compliant with tenancy and data protection regulations
RentDodo is free to create and use
Take the hassle out of renting in Ireland today. Sign up and create your RentDodo account within minutes. It's free!

Taking the hassle out of renting for everyone.
RentDodo is made and hosted in Ireland. Registered office: Broadmeadow Hall, Applewood, Swords, Co. Dublin. Company no.: 686534.
Stay up to date
Email address
Yes, send me RentDodo news and updates (unsubscribe anytime)